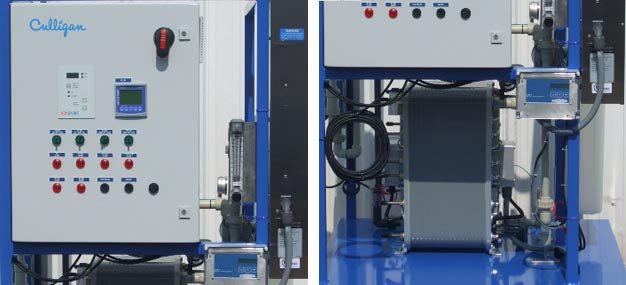 Industrial wastewater recycling can help businesses to conserve water and increase profitability. The wastewater treatment engineers at Culligan Industrial Water of St. Louis specialize in designing industrial wastewater recycling and wastewater reuse systems for businesses in St. Louis and the greater Missouri area. We can custom design a wastewater reuse system for all industrial applications!
Industrial wastewater contains a diverse array of contaminants. The design of your specific wastewater treatment system will depend largely upon the types and levels of contamination. Before designing your wastewater reclamation system, we will help you to determine the exact contaminants in your water. Contaminants commonly removed from industrial wastewater include:
Volatile Organics
Oils and Grease
Suspended Solids
BODs and CODs
Heavy Metals
Culligan Industrial Water of St. Louis delivers turnkey wastewater reuse systems with all of the required components for effectively treating your wastewater so that it meets your desired purity levels. Treated industrial wastewater is often recycled for use as:
Cooling Tower Water
Boiler Water
Process Water
Rinse Water
Other Makeup
As the cost of discharge violations increases and raw water costs rise, wastewater reclamation and reuse is taking on an increasingly important role in industrial applications.
Call today to learn more about the benefits of wastewater recycling from Culligan Industrial Water of St. Louis: 636-931-2268